In Friday, 31/8, in Mingus Cavabar in Kolonaki, we organized an event, inviting the world to entertain and at the same time get to know our new innovative AGEify application, the simplest and safest application for online age confirmation.
The world welcomed the smiling girls of AGEify which together with their mobile phones and tablets helped the guests download AGEify on their mobile phones, showing them how easily and quickly they can become AGEify approved, while preserving their privacy as well and their personal details, thus bringing them instantly and easily into the safe and magical world of AGEify!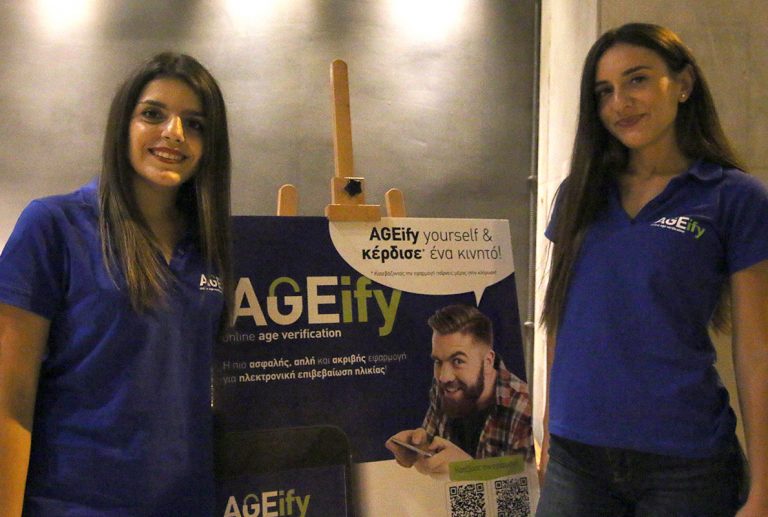 The purpose of our event was AGEify's "first acquaintance" with the public and primarily with the parents, found among our distinguished guests, who, following the guidance of our girls, downloaded their applications and were surprised positively how easily and quickly they can protect their children from exposure to dangers on the internet.
AGEify has come to stay and with absolute certainty it can guarantee all parents that through their advanced technology and their multiple detection methods, their children will stay away from any cyber-content page that has content unsuitable for minors!
As for us, AGEify's initiators, this event was a great opportunity to discover our own weaknesses and problems that were presented so that we can solve them and put the application to its optimal operation, based on valuable feedback that we have gained since the first acquaintance of the world with our application.
Concluding this special evening, we could say that the crowd seemed particularly happy and satisfied, having had the opportunity to entertain, discuss, get informed and express any questions he had about AGEify, which seemed to fill a big gap in the market and get into the technology field, leaving its own distinct "spot" in the world of applications.