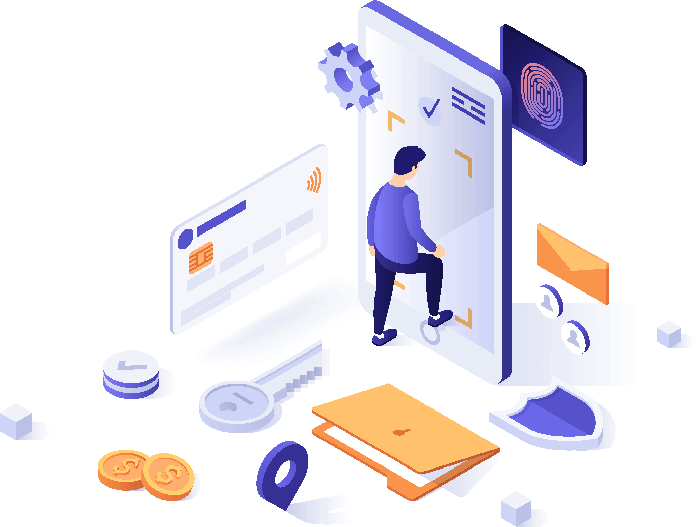 An innovative age verification solution in your hands
SIMPLE – ACCURATE – FAST – ANONYMOUS
We protect your business by letting you know the age of your customers. We protect them by hiding their identity from you.
Fast and accurate
Our AI-powered facial analysis solution can effectively and precisely verify the age of more than 95% of your customers in only a few seconds
Flexible and scalable
Multiple age verification methods allow you to set the most appropriate confidence level for your business and allow your customers to select amongst many options
Guaranteed anonymity
By protecting the anonymity of your customers, we help them feel more relaxed and ensure compliance with privacy-protection regulations (GDPR, CCPA, etc.)
Global law compliance
You can rest assured that the age limits that we set for you are compliant with any laws that govern your business (state, national, international)
Wide applicability
Whether you want to protect age-sensitive areas of your website or to better control the age of your customers in physical stores, we've got you covered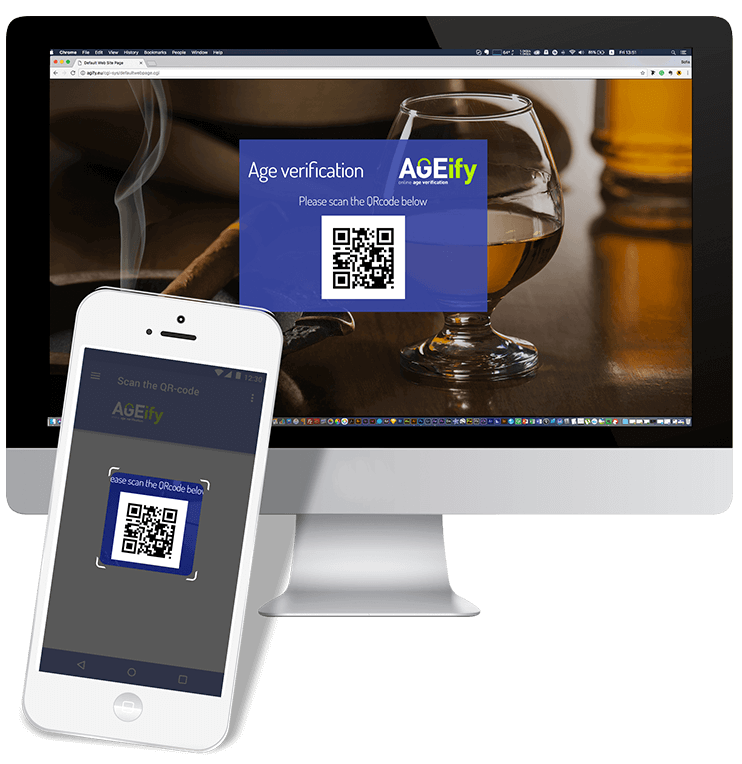 How it works
Under Control
Features Never Stop
You register your website, and we add an AGEify protection filter at any step of your customer's journey (home page, specific pages, checkout page, etc.)
Whenever your customers try to access one of the protected pages, they can easily unlock it in under 5'' if they already have an AGEify account
If your customers do not have an AGEify account, they can prove their age with us using one of the multiple supported methods (face recognition, document scanning, credit card validation, physical checks, integration with other ID providers)
Partnership
Be a part of it
AGEify co-operates via a mutually fruitful way with a rapidly evolving network of affiliate organizations (banks, insurance companies, telecom operators etc) in order to verify the actual age of the visitors of a website or a place, without asking or revealing any other personal information.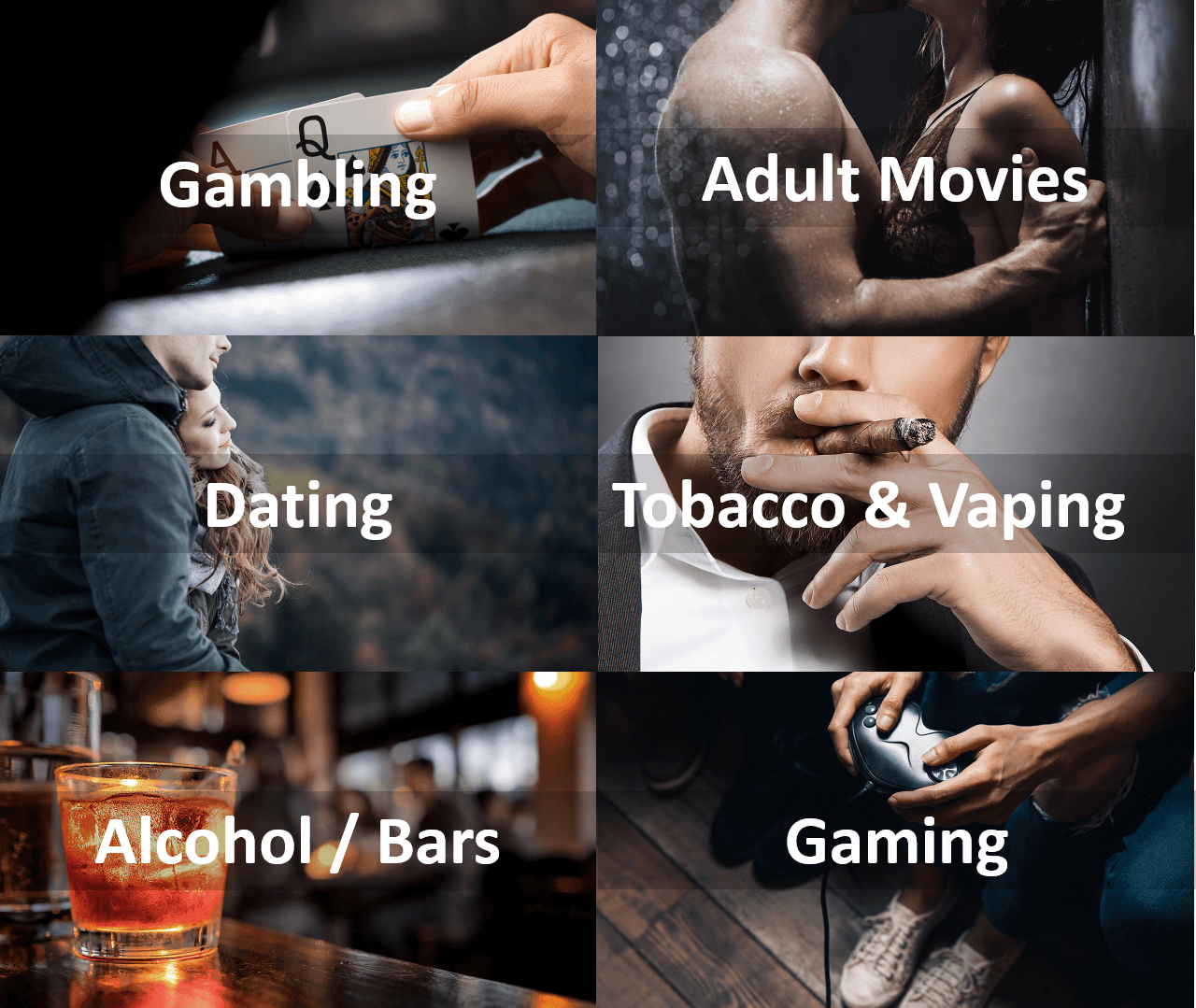 Facial Analysis
Your customers can take a selfie which we use to estimate their age using AI-powered facial analysis technology. This method alone can confidently verify adults in more than 95% of all cases.
Document Scanning
Scanning of an official document (passport, ID, driving license), in combination with facial comparison, can accurately verify the exact age of your customers.
Credit Card Verification
Through a very small credit card transaction, along with Strong Customer Authentication (SCA) to prevent fraud, we can effectively ensure that someone is an adult.
Human Verification
In-store cashiers can be shown an official document of the customer and verify their age in just a few seconds. Alternatively, our agents can do the same verification online, through a very short video call.
Simple Pricing, Instant Sign Up
Limited methods
Up to 500 verifications / month
Suitable for developers and small businesses
Select Plan
Unlimited methods
Unlimited verifications / month
No minimum charges
Suitable for businesses with a moderate volume of transactions
Select Plan
Unlimited methods
Unlimited verifications / month
Minimum 100K verifications / month
Suitable for businesses with big volumes of transactions
Select Plan
Note! Prices may vary depending on location due to local taxation laws.
With Knowledge, Skills & Hard Work
90

%

of smokers start by the age of 18

Centre for Disease Control and Prevention
11

%

of all the alcohol in the U.S.A is consumed by underage drinkers

Columbia University Report
50

%

Boys 12 to 17 years old are the largest consumers of online pornography

GuardChild Report
Frequently Asked Questions
What is AGEify?
AGEify is a solution allowing websites offering age-sensitive content, products or services to ensure that their visitors and online customers are verified adults. It comes to replace existing solutions where online users can access any website by arbitrarily entering their date of birth, therefore protecting kids from accessing such websites and at the same time helping the owners of these websites to comply with existing regulations.
Why do my customers need to verify their age?
National and international legislations oblige businesses offering age-sensitive products and services to effectively verify the age of their customers. Recent technological and societal developments have led policy makers to demand stronger age verification mechanisms in place, in order for such businesses to be considered compliant with these regulations.
Does your solution also work for physical stores?
Yes, AGEify can also be used in-store, to allow your customers to prove their age without having to reveal their identity by showing an ID or a passport. On top of that, our solution can be easily integrated with your existing systems, so that an age-verification proof code can be automatically printed on the customer's receipt. This way, no auditor can question the age-control process inside your stores.
Do you consider different national and international laws?
Age requirements are governed by national, international and state laws, and also depend on the kind of products or services that business sell. Our legal consultants will decide on the requirements for each specific case, and our technical team will apply these requirements, independently for each website of physical store that you own.
What about the privacy of my customers?
It is true that to be able to verify the age of your customers we need to ask for some personal data. At the very minimum, this includes a selfie, but it can also include scans from official document. However, we only use this data during the age-proofing process, and we delete everything as soon as this process is over. After their age is proven, a random identifier is created and every age verification transaction online or in-store is only associated with that number. This identifier is in no way linked with the real identity of people, and it does not allow anyone to trace back to who they really are. Therefore, we can ensure 100% anonymity for your customers and GDPR-compliance for your business.